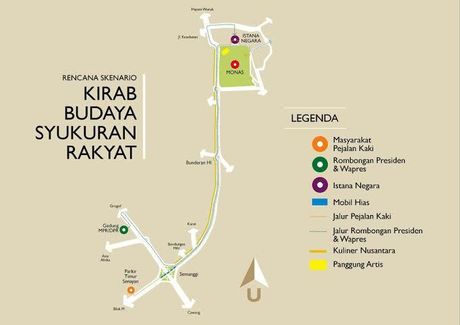 You may refer to
this site
to find out more about our president's inauguration :)
President's inauguration will be held on 20th of October 2014. For all of you here in Jakarta, get ready for heavy traffic jam on that day. Especially those around National Monument. There will be celebration for the people by the people and from the people. Why oh why they have to do it on MONDAY? When many of us have to go to work. Though I am totally happy with this celebration, I have to prepare alternate route for me to go home.
So, let's pray for a NATIONAL HOLIDAY on 20th of October 2014 so, we can relax and enjoy the celebration....at home.
Unfortunately I only have the run down in Indonesian.